Pay Online By Visa/Master Cards
Visa/Master , Debit/Credit Card Payment option. 

Pay securely with your Credit/Debit card (VISA or MasterCard). When you click the Confirm Order button, you will be redirected to the secure Easypay/JazzCash page.
To complete your card payment successfully please follow the important instructions below:
1. Please call your Bank to ensure your card is activated for online shopping.
2. Please enter your card details correctly.
3. Please ensure the card is not expired.
4. Please ensure that you fill in all the fields before the Easypay page times out.
Step 1
1) Select Payment Method Visa/Master During Check Out.
2) After Click The Confirm Order Button, You Will Be Redirected To The Secure Easypay/JazzCash Page.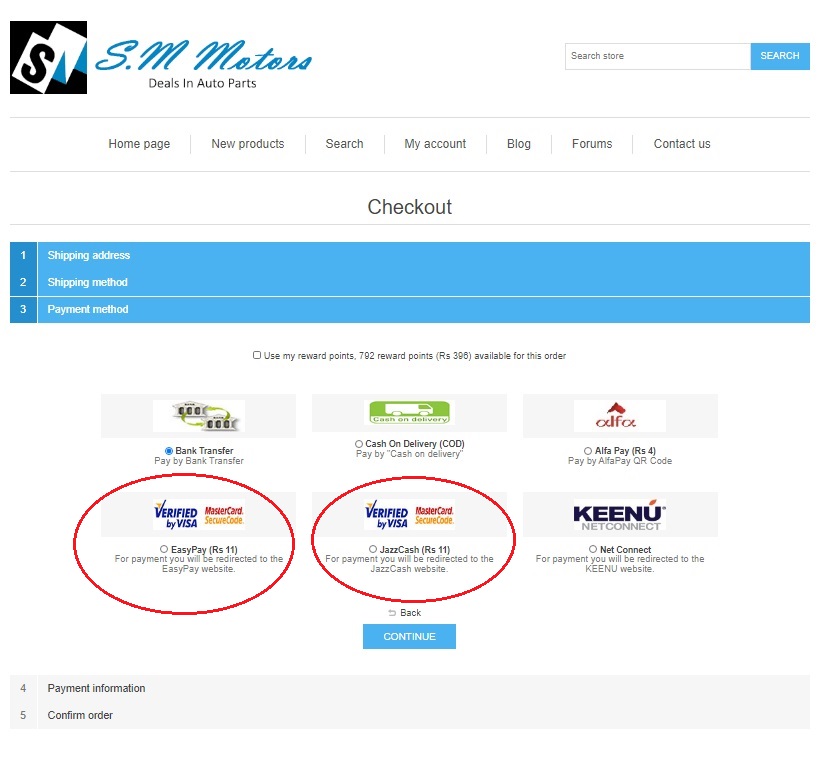 Step 2
1) Select Visa/Master Option.
2) Fill Your Card Details.
3) Click Pay Securely Button.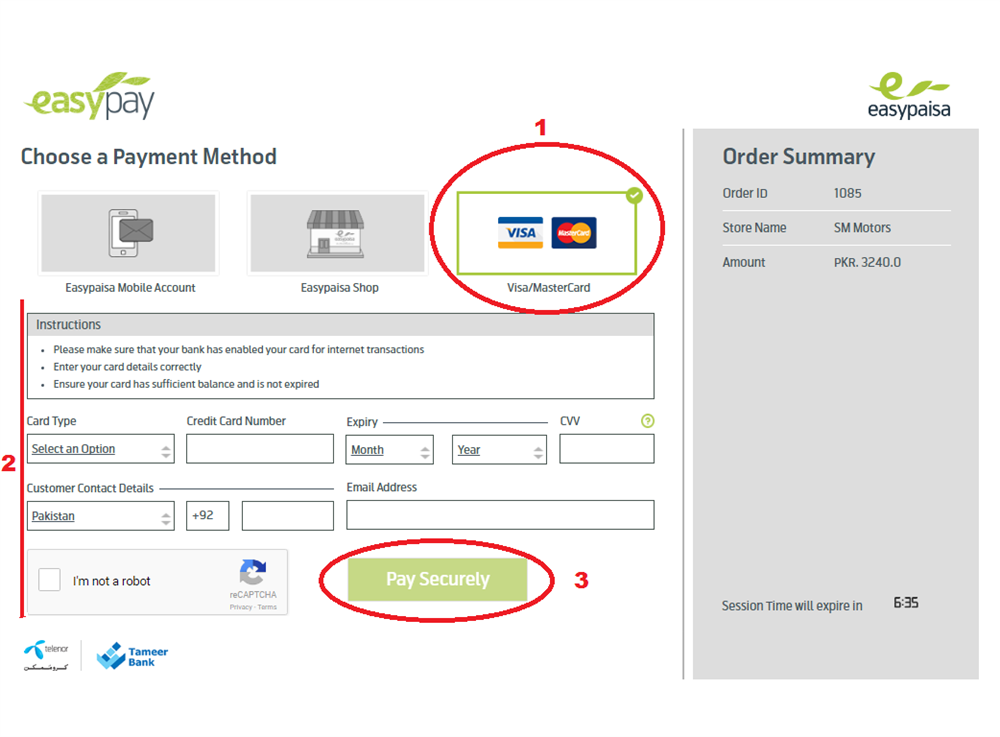 Step 3
1) Click Continue Button On Transcation Sucessful Page.
2) Your Order Payment Status Will Be Changed And You Will Also Received Payment Paid Confirmation Email.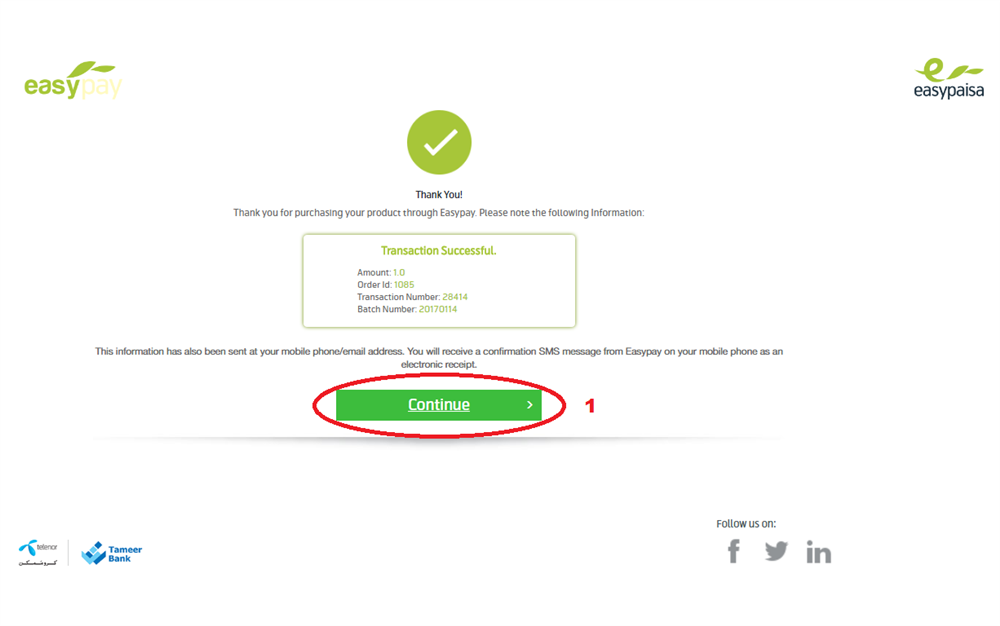 Step 4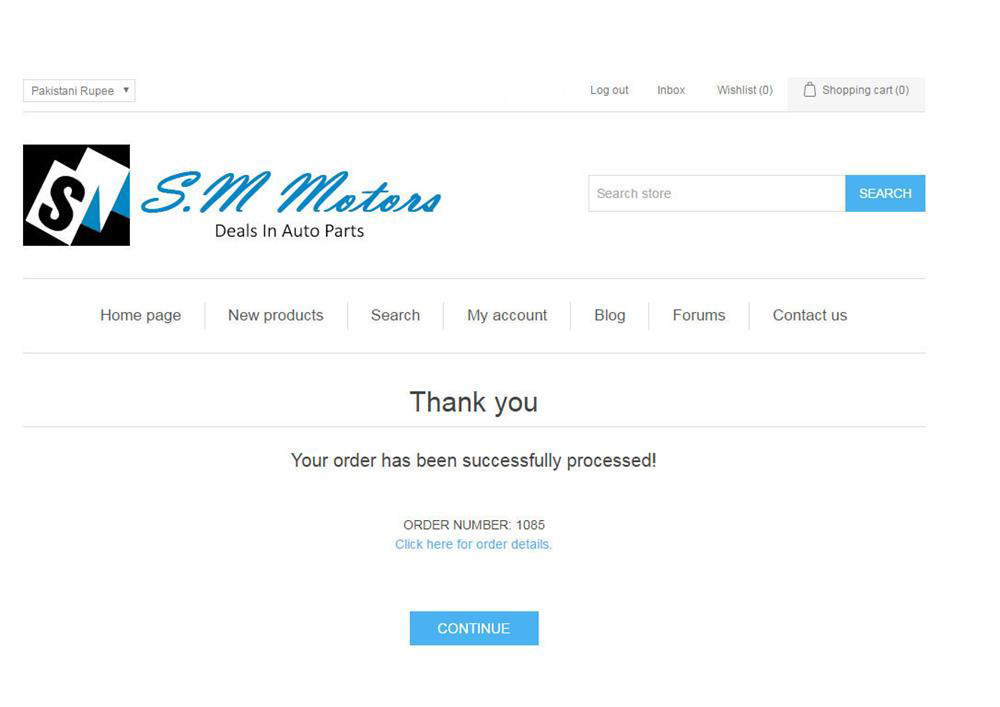 Video Tutorial Easypay Online Payments Using A Credit Or Debit Card.